Niobium Wireform Earrings

Niobium Wireform Earrings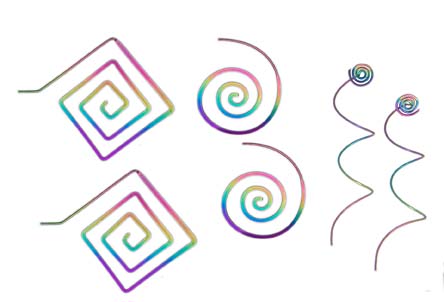 These Wireforms simply slip into your ear like an earwire.
Because they are solid Niobium, they are totally nonallergenic.
The Square Spiral is about 1 1/2" square.
The Round Spiral is about 1 1/4" diameter.
The screwy spiral wireform "screws" through your ear and is about 1 1/2" long.
The design is then in front of your ear and the "tail" hangs out the back.

Colorburst Studios
4110 SE 62nd Ave
Portland, OR 97206
Telephone : 503-775-4503
paul@colorburst.com

All content, including prose, images, HTML, and JavaScript, are the sole property of
Colorburst Studios, and may not be used for any purpose without express written permission.