Concho Style Necklace

Concho Style Necklace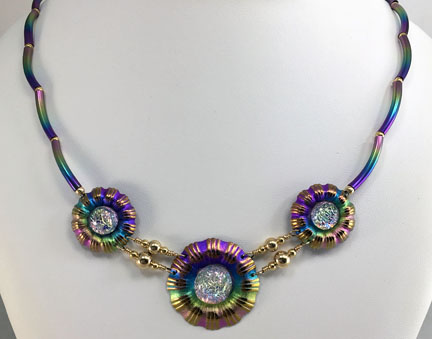 The Concho Style Necklace is approximately 18" in length
Necklace shown has our handmade hook and eye clasp, but magnetic clasp is also available
All joining pieces are nickle free 14KT Gold Fill.
The conchos are press formed and accented with our studio fused Dichroic Glass
This necklace can be sized. On checkout, there is a box for special instructions if you need it sized or a magnetic clasp.
Coloration is as shown.

Colorburst Studios
4110 SE 62nd Ave
Portland, OR 97206
Telephone : 503-775-4503
paul@colorburst.com

All content, including prose, images, HTML, and JavaScript, are the sole property of
Colorburst Studios, and may not be used for any purpose without express written permission.